With the world population quickly reaching the 8 billion mark, questions about the future food of humanity have become increasingly urgent. The integration of insect-based proteins into our diets could be part of a solution, a practice that's been going on for centuries in Asia, Latin America and Africa. Nevertheless, people around the rest of the world are not used to the idea yet.
Retail inMotion has brought Kriket bars onboard Eurowings' flights after a convincing pitch of the founders. That means that Eurowings is the first airline to add them to a buy on board program. So passengers can see for themselves that crickets can be both delicious and healthy.
According to the founders, the idea was borne "out of a sense of indignation at the current state of the food system". The snack was created by two siblings in Brussels, Belgium. With the fact that meat production accounts for about 16 percent of global greenhouse gas emissions and 25 percent of fresh water consumption in mind, the siblings searched for a more sustainable alternative. They chose crickets.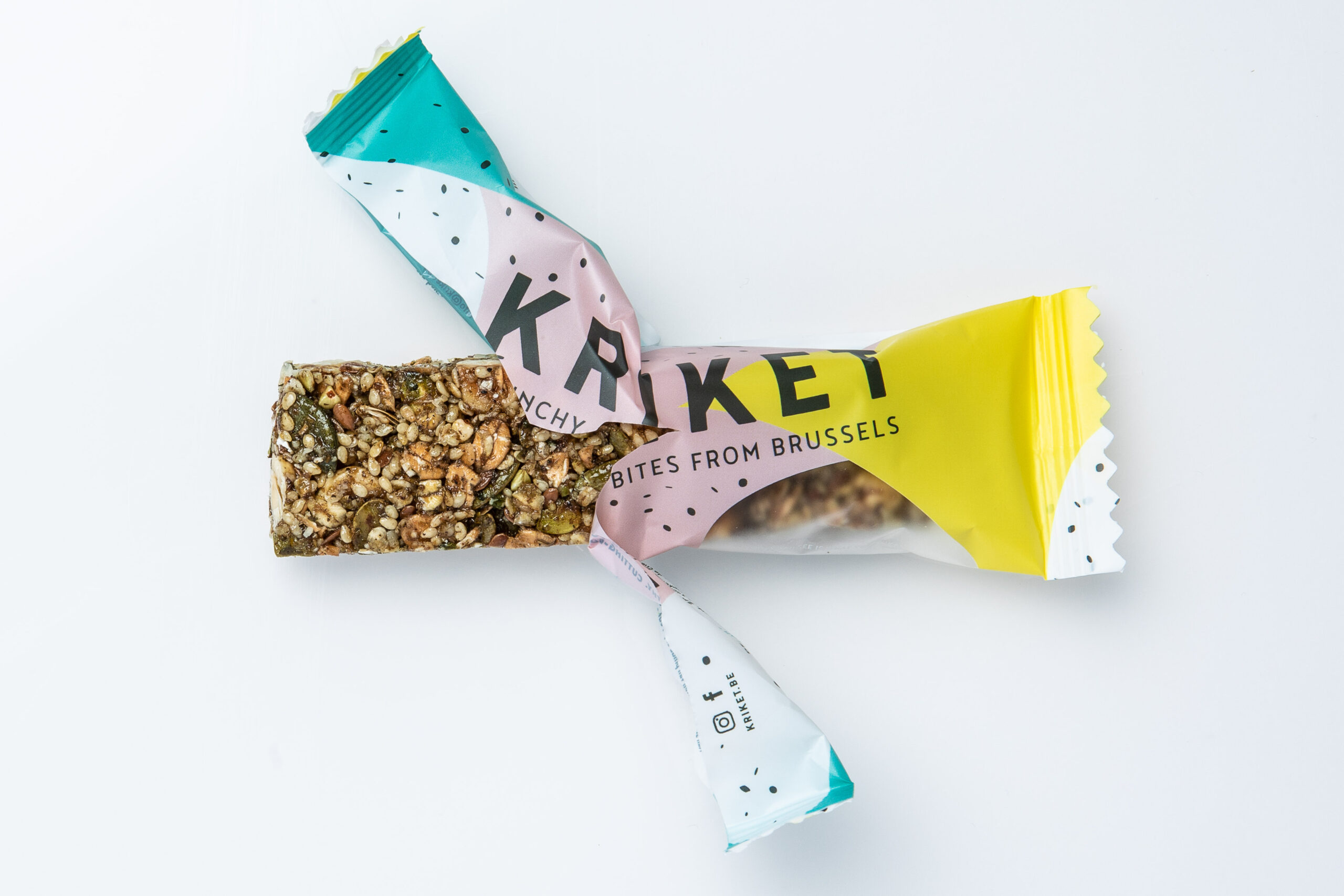 Kriket bars present various environmental benefits. Grown in an urban farm in Brussels, the insects convert feed into protein 25 times more efficiently than cows, emit 60 times fewer greenhouse gases and consume 300 times less water.
An added bonus: they fit perfectly into the Kriket recipe. The ground crickets used for the bars have a soft and nutty flavor, deliver top-quality protein and amino acids and contain plenty of vitamin B12, iron, calcium and magnesium. Mixed with hazelnuts, cereal, seeds and buckwheat, they add the right taste in the "Original" version too, which contains no artificial sweeteners, coloring or preservatives.
Kriket is also arriving in the market at the right time. Studies have shown that 67 percent of customers in the United Kingdom are trying to reduce their meat consumption or consider themselves flexitarians, while 45 percent of those surveyed are convinced that insect proteins have a positive or neutral influence on their health.