Augmented reality solutions are becoming increasingly important in a digital world. Because many products available onboard can't be physically touched or felt, augmented reality solutions give the customer an experience that emotionally connects them to a product, allowing them to try it on virtually. Retail inMotion has developed a Virtual TryOn App-solution, which is already available on Eurowings Discover flights.
The benefits of Augmented Reality (AR) are supported by scientific research, which shows how this technology can touch us emotionally. AR definitely gives a competitive advantage over conventional inflight shopping magazines.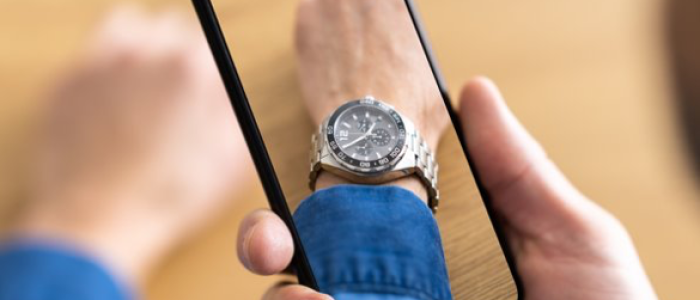 Our Virtual TryOn shopping experience is a great tool for the modern onboard retail market. It creates a unique guest experience, reduces physical touchpoints between guests, crew and retail products, and all the while it's increasing retail revenue. 
Keep an eye on our website to see which airlines are bringing this
technology to their passengers!