When you buy a product onboard an aircraft, you're usually looking to give yourself a treat. Eurowings and Retail inMotion now allow you to satiate your thirst and do good at the same time, thanks to the 1+1 principle adopted by Share's still mineral water.
For every product it sells, the Berlin based start-up donates something of similar value to a humanitarian project around the world. In this case, the company is donating 20 liters – meaning a complete day – of fresh drinking water.
As a customer, you can find out where your help goes just by entering the individual tracking code on your purchased bottle on the Share website. Together with its exclusive airline partner Eurowings and Retail inMotion, the company supports a development initiative in Preah Vihear, Cambodia. It focuses on the construction and restoration of wells that are needed to supply schools and community centers with drinking water.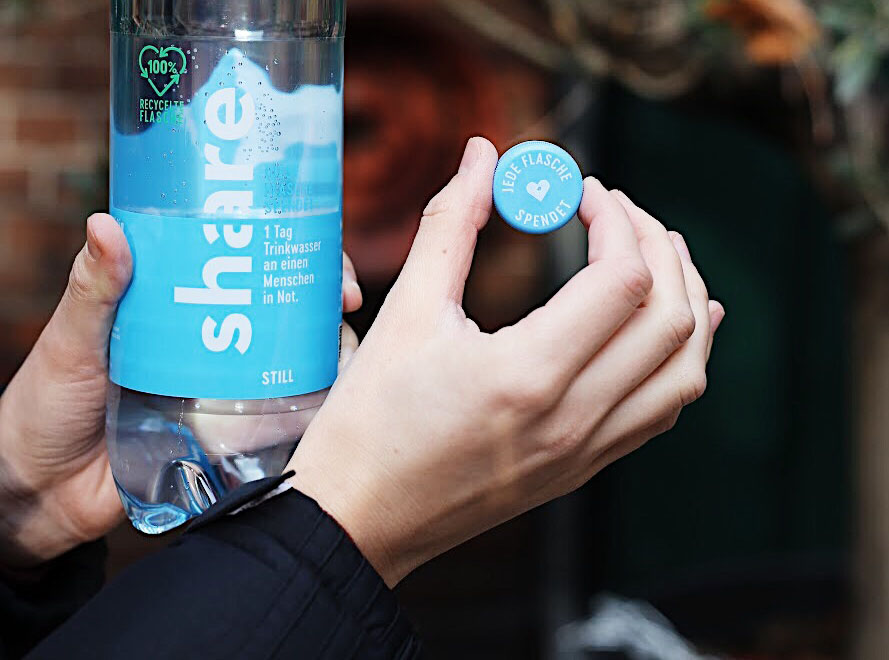 Share calls the business model "social consumption". It aims to reduce the gap between the oversupply of food and drinks in industrial countries and the 600 million people around the globe who do not have access to clean drinking water. The company's approach is one that hits the nail right on the head when it comes to satisfying consumers' wishes. Studies have shown that 43 percent of consumers are often, if not always, influenced by how ethical, environmentally-friendly or socially-responsible a food product is.
Furthermore, Share's still mineral water is a quality product. Sourced from natural springs in the Nagelfluhkette nature park, located in the German Alps, the water is only collected after it has risen to the surface (due to natural pressure) from a depth of 140 meters. And not only is Share reacting responsibly when it comes to development aid, the bottles are entirely produced from recycled plastic, thereby reducing the plastic footprint on the environment.
Photo: Victor Strasse