In the most recent edition of The RiM Report, a colleague in Dublin discussed the current and future trends of supply chain management in the onboard retail industry. I'd like to take a bit of a different approach in this article by sharing general insights and information into what's happening with onboard retail in perhaps the company's most diverse region, the so-called "Emerging Markets".
I'm working as Manager Onboard Retail for this region and have had the chance since 2016 to meet and discuss Retail inMotion's products and solutions with customers across the globe. Although countries like India, Russia, South Africa and United Arab Emirates are often combined into one region to allow companies to better administrate their distinct individuality, the truth is that the trends, financial situations, and, naturally, cultures of these places could not be more diverse.
Today, I'll focus on trends in one of the most dynamic markets within this region: India.
As a sub-continent with more than 1.2 billion people, India is ripe with potential for air travel. The market is the fastest growing in the world with year-over-year expansion of nearly 17.5% in 2017. What's more, India overtook Japan last year as the world's third largest domestic aviation market, coming in just behind the United States and China. Due to such a significant demand for domestic travel, India is dominated by "low cost" carriers.
The size and influence of these airlines in India is massive – with no sign of slowing down. Just two of the country's low cost airlines, Indigo and SpiceJet, make up nearly 55% of the total market share. Indigo in particular has some 450 A320's currently on order, which is larger than the entire fleet of Europe's largest low-cost airline.
It's worth noting that such extraordinary development in India has not come without growing pains.  Airport infrastructure is not able to keep up with the ever-growing demand and although airlines are considering deploying wide body jets for domestic routes, there's a very real prospect of an airport capacity crisis in the country, with large metropolitan airports needing to expand airport infrastructure extensively to combat congestion. With this strain on large primary airports, the development of secondary and tertiary airports is beginning to take hold. Smaller and often more regional, these new airports typically charge lower fees to airlines than large metropolitan airports, thus making them very attractive to low cost carriers.
With primary markets reaching saturation, many Indian low cost airlines are beginning to set their eyes on international destinations – a role that has been previously dominated by Middle Eastern "legacy" carriers in the region as well as Jet Airways and Air India. So far, low fare airlines in the country have only pursued relatively modest expansion on international routes, but that is about to change as both Indigo and SpiceJet have announced aggressive international growth strategies. There's potential for a major industry shakeup as airlines like these are set to connect Indians to the rest of the world by offering direct connections to cities in Europe at prices said to be 30% lower than average. They manage to do so by working from a very low cost base, for example through the introduction of long haul versions of single aisle planes like the 737MAX, which allows for long range, fuel efficient travel to areas like Europe and far Asia.
How the increased competition on international routes will affect the aviation industry in the region is yet to be seen. However, by championing a low-fare model, it would seem that Indian low cost carriers have found a rather large gap to fill in the market. And the market share of low-cost airlines in India is projected to grow and grow – from 65% today to 75-80% in just over two years. That is great news for the continued development of aviation in India, as more of their rising middle class will be able to afford air travel and will want to make purchases on board. It's also great news for Retail inMotion as we endeavor to support these airlines in creating innovative, world-class onboard retail programs to match their innovative, world-class ambitions.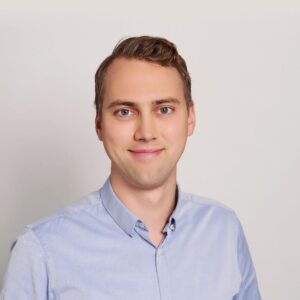 Michael de Vrieze joined the Retail inMotion movement in 2016 as a Manager of Onboard Retail Sales for our Emerging Markets Region, including the Middle East, Central Eastern Europe, India and Africa. He's got a lot of ground to cover and a very exciting market to reach! For more information about Retail inMotion and onboard retail in these areas, please feel free to reach out to him at: michael.devrieze@rim.local
Interested in learning more about this exciting market? Check out one of the links below: