In 2014, we started working with Spirit Airlines to manage their fully-outsourced onboard retail program. In 2018, we extended our partnership with the North American carrier for another three years. So what's our recipe of success?
Retail inMotion North America is making a difference with its strong partnership approach, which positioned RiM as a major player in the North American market. How did we manage that? By making sure we're sticking to this habit:
We work hand-in-hand with all of our airline partners, including Onboard Retail Management, Inflight Crews, Marketing, IT and Operations in order to provide an ideal product offering, and the best travel experience for each airline passenger. 
This unique partnership approach allows Retain inMotion North America to change the way people experience travel successfully for over 10 years!
Flight Attendant Engagement - Product Road Show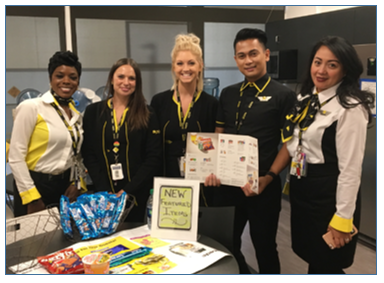 PS: Earlier this year, we zoomed in on Retail inMotion Latin America's partnership approach. For those of you who haven't read the article yet, you can find it here.