[vc_row][vc_column][vc_column_text]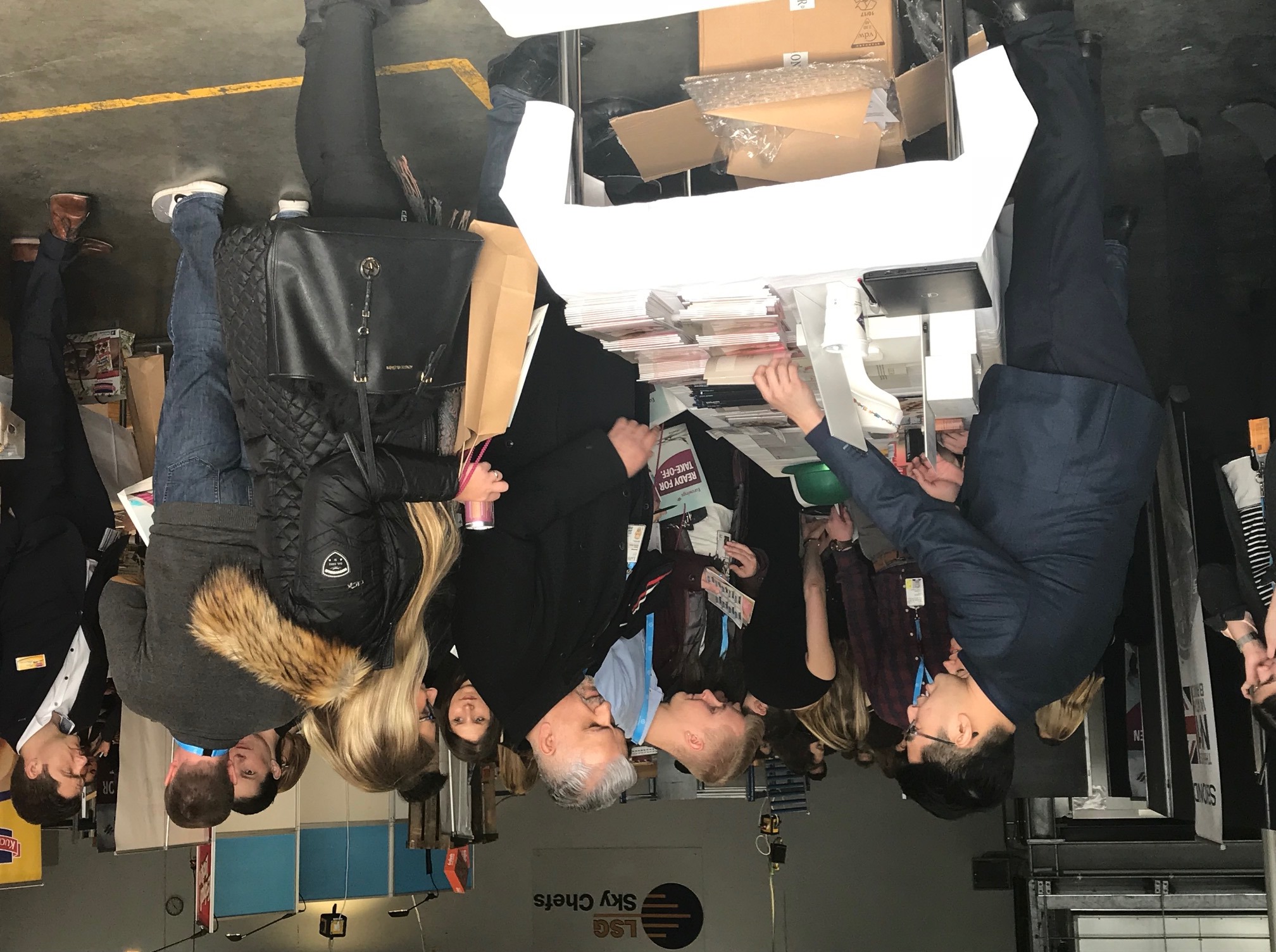 It certainly was a night full of stars at the "KölnSKY" (Cologne Tower) last week. Around fifty cabin crew hailing from Eurowings' stations across Europe joined together as they were recognized for outstanding retail on board. From around 2,000 Eurowings crew members, the "top 50" crew members were selected to attend the event via a sales competition that ran from October through January. On each Eurowings flight, the Retail inMotion team set sales targets for the crews, based on their individual flight routes. Each crew worked together on their flights to meet the targets and be entered into the competition. At the beginning of January, the numbers were crunched and the top performers were identified for the extraordinary event.
The concept for the Eurowings Crew Event was the brainchild of Retail inMotion's Eurowings Project Management team, based in Cologne, Germany, and the Retail inMotion Crew Engagement team, based in Dublin. Upon being selected for attendance, the award-winning crew members were invited to a day-event at the LSG Sky Chefs facility in Cologne. Set up as a "Products Roadshow marketplace", the crew members had the opportunity to peruse various supplier stands to experience the products, food and beverages they sell on board. "Working as a crew member means that you're selling high-end jewelry, electronics and delicious food that you might never have the opportunity to touch with your own two hands," commented Joe Harvey, Head of Crew Engagement for Retail inMotion. "Crew roadshows like this are an invaluable opportunity for the crew to truly experience the products that they're selling onboard and allows them to give them a better-informed recommendation to customers. Throughout the event, we held raffles for the attendees and the suppliers offered sample items from the stands, which was a real treat for the crew."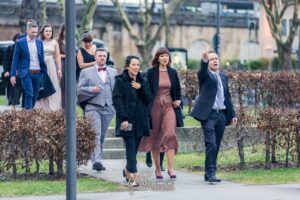 Once the daytime event was wrapped up, the Eurowings crew members headed off to get ready for the evening event – a gala in their honor. Special guests Oliver Wagner, CCO Eurowings, Katrin Rieger, Vice President of Customer Experience and Product Eurowings, Lars Redeligx, CCO LSG Group Europe, and Stefan Patermann, CEO Retail inMotion were all in attendance to recognize and congratulate the honorees for their hard work. The event was emceed by the Head of Onboard Retail Europe for Retail inMotion, José Lirio Silva.
"Through the evening gala, we really wanted to put the spotlight on the crew for a job well done," commented Eva Lena Niemietz, Project Manager Retail inMotion and member of the event organization team. "It was a special opportunity to celebrate the crew and particularly highlight the top three onboard retail crew members."
The Eurowings Crew Event was the inaugural engagement event hosted by Retail inMotion for the airline. However, it's the starting point for more exciting engagement initiatives in the future – stay tuned!
Take a look below at some of the images from the event:
[rev_slider alias="eurowings-crew-event"][/vc_column_text][/vc_column][/vc_row]