Although food and beverages served on board are being scaled back at the moment due to travel restrictions and fear of COVID-19, we believe that the onboard retail business will expand in the future.
More and more airlines will introduce retail elements as they transition from traditional catering to onboard retail, and we're here to help them navigate change.
Retail inMotion's award-winning portfolio
We pride ourselves on our portfolio of innovative brands and products that deliver the WOW factor and differentiate our customers from the competition by offering passengers exclusive products that create a unique brand experience.
We've had our share of revolutionary ideas that went on to become great products. We invented SuprLid, a portable cafetiere that sits on top of a standard 12oz or 8oz paper cup and filters real ground coffee, and we created the unique packaging of our Boxerchips, which allows airlines to fit as many products as possible into trollies due to the dimensions of the box.
Last year, we received a prestigious Onboard Hospitality Award for the SWISS Saveurs program, which we developed and managed in partnership with Swiss International Air Lines (SWISS). The introduction of the cheese fondue in particular received a lot of attention, with articles in several Swiss newspapers and national TV coverage.
Furthermore, we introduced the Doner Kebab in the Eurowings Catalogue Autumn/Winter 2019, which marked the first time Doner Kebabs were included in buy-on-board menus. The introduction of this beloved street food dish also received a lot of attention from the German media.
From idea to product
As you can see, we are truly dedicated to the idea of turning food & beverage (F&B) trends into products that passengers can enjoy on board.
But how do we know which trends to follow? According to Viola Hara, Category Manager Food & Beverage Onboard Retail at Retail inMotion, research is key to staying up to date in this ever-changing industry. The team visits food fairs and store checks, reads food reports, subscribes to relevant newsletters, participates in webinars (now more than ever!) and interdisciplinary workshops, and networks with suppliers. Given that Retail inMotion is a global company, our international teams exchange best practices and learn from each other's experiences.
"We're always in contact with our airline customers, and they help us define suitable trends," Viola added. "Plus, we've been in the industry for quite some time and we've learned to differentiate between trends and fads."
Moreover, we always take into consideration the brand of the respective airline, as well as the passenger profile when defining the trends and choosing the most suitable brands.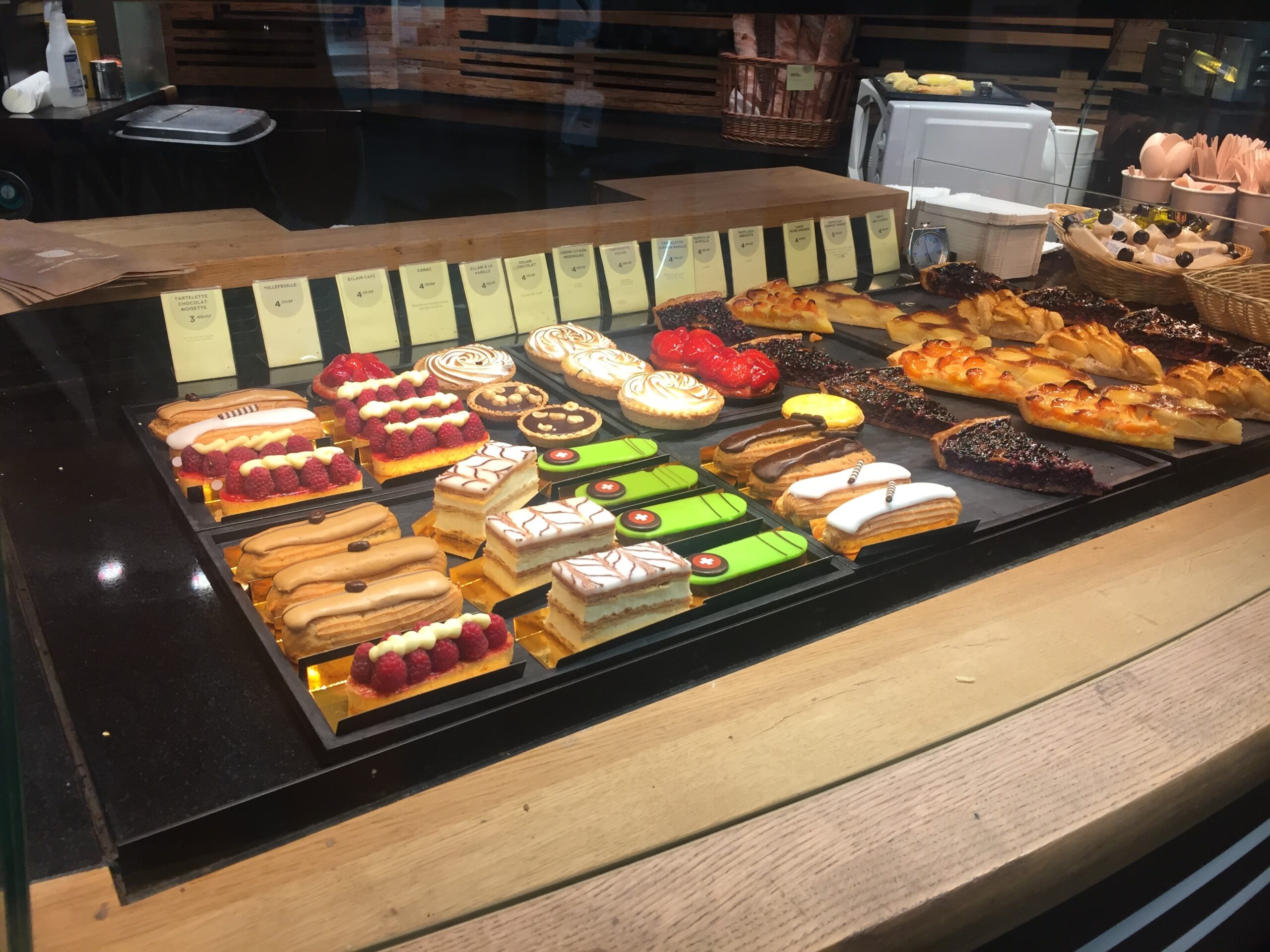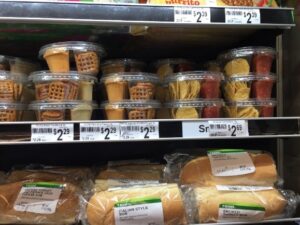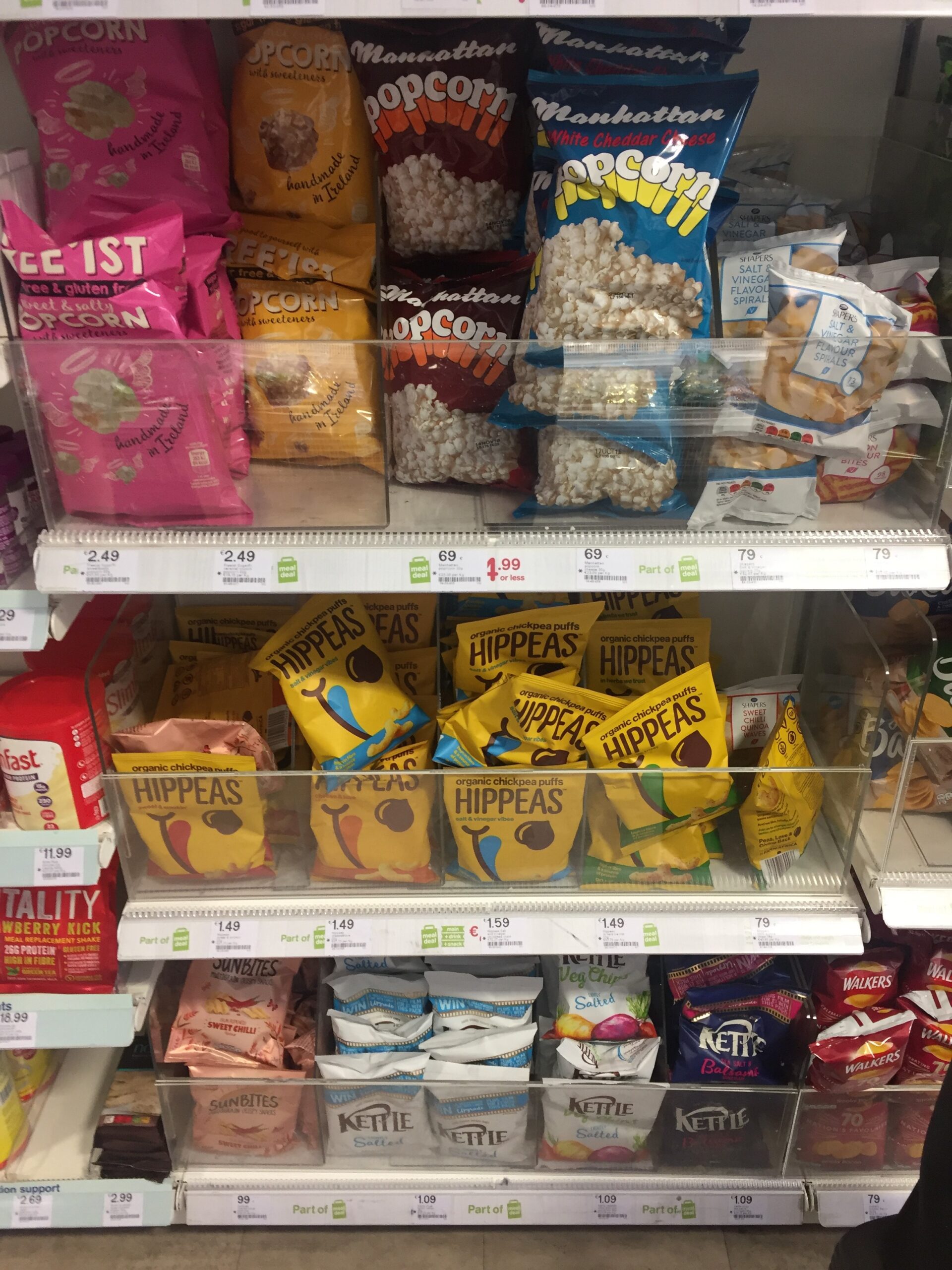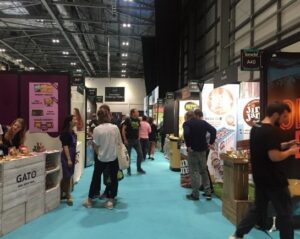 Innovation through collaboration
"When you collaborate closely with an airline customer, you become familiar with the passenger profile and the values of said airline, so we usually know which product is suitable for whom," Viola commented.
Our customers are open to innovation, which makes our collaboration easier and better. Plus, buy-on-board allows us and our clients to be flexible. Of course, airlines want to be the first to offer their passengers that signature item that no other airlines has. There are risks to transforming trends into actual products but even if the item does not have the expected impact, we have the possibility to correct that and change it with something else in the next cycle. 
We know that every passenger is unique and we proved that even though it's ambitious to bring Swiss Fondue or a Doner Kebab on board, these products create a lot of buzz and many passengers love the idea of taking food that you normally eat in a restaurant or on the street to the skies.
#TheNewNormal: Rethinking onboard retail
We've talked a lot about how the COVID-19 pandemic has affected the airline industry and our company and how it has forced many businesses to rethink their strategy.
We had to rethink our patterns such as product selection, printed menus and pre-order. We are in constant communication with our airline customers and we're considering options that will make passengers more comfortable with the idea of flying while minimizing the contact between crew and them. One such example is going digital – replacing printed menus with digital ones – or adjusting menus, which refers to measures such as having a double-sided flyer instead of a full menu or adding a QR code on the front page.
Many industries have been touched by the pandemic but our field has been completely (and maybe forever) changed. Before COVID-19, flying was somewhat normal for many people and some passengers flew regularly and, therefore, got to know the buy-on-board menus very well. Even though our cycle changes every 3-6 months, we managed to find ways to surprise them with signature items, products that are regional and/or sustainable, etc. "Storytelling is crucial, especially for new products," emphasized Viola. "This is why our menus are more than an enumeration of products; we explain the background of a product, how it came to be and the idea behind listing certain products."
In 2020, we won "Catering Innovation of the Year" at the Onboard Hospitality Awards for the second time in a row, and we had four wins in four different categories – "Catering Innovation of the Year", "Best in Sustainability", "Best Onboard Beverage" and "Best Snack First/Business Class" – out of 44 entries in total. We strongly believe that the award variety reflects our diverse skills and offers at Retail inMotion and we are committed to innovation during and beyond the COVID-19 pandemic.