Passengers have different buying behaviors and expectations from their inflight shopping experience. Whether it's Christmas gifts or summer must-haves, we make sure they always have access to the best products.
Retail inMotion seeks to create a well-balanced range of goods, covering luxury, premium, mid- and low-price brands and products, complemented by airline-specific products and local brands to delight the customer on board. Although keeping the shopping experience exciting is something Retail inMotion excels at, what's not visible is the work that goes into putting together a boutique catalogue. Today, we're shining a spotlight on the unseen work of preparing a boutique catalogue; we're diving into research, trends, and plans for 2020 and beyond.
Joe Harvey, Senior Manager of Global Boutique Development at Retail inMotion, gives us an insider's view into how he keeps an eye on the latest trends, scours the market to ensure that the company is offering products that customers know and love and finds the best new products to add to our boutique portfolio.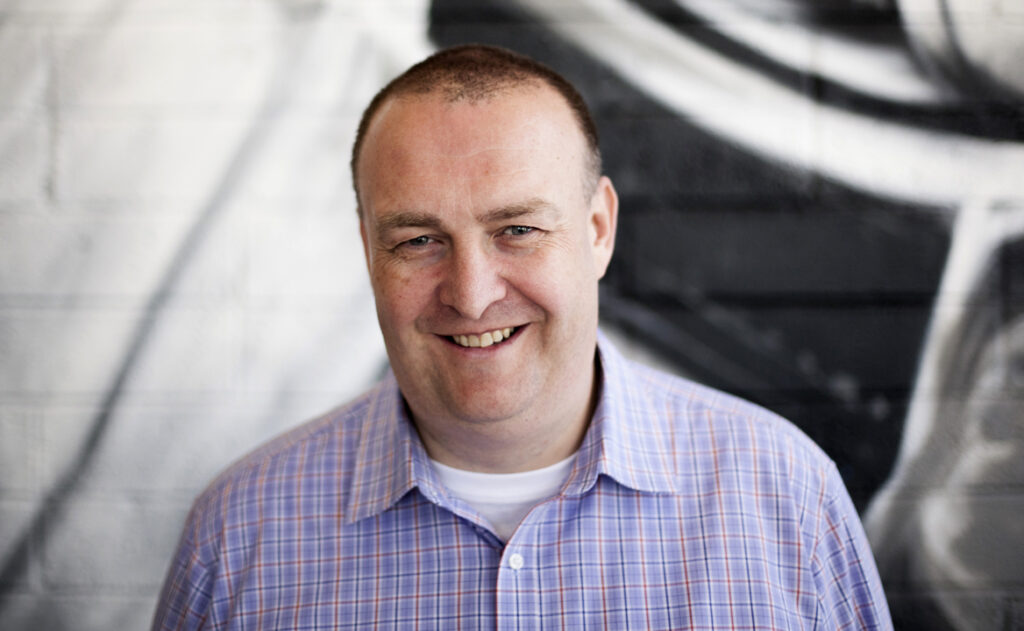 A lot of work goes into putting together a boutique catalogue. How long does the research take?
The research is continuous, especially in my role, as I don't have a specific account, so I am always looking for the next big thing for each of our accounts. We get a lot of approaches from suppliers, and we also attend trade fairs to see what are the next big releases. We also get recommendations from some of our staff and also from contacts within the travel retail industry.
Could you walk us through the steps when choosing products for a new boutique catalogue?
We need to look at the product's appeal to the airlines customers, demographics etc., then we look to see its pricing compared to the local market and if it's an exclusive. We check what other airlines are listing it and we negotiate on advertising, margin and investment in crew engagement. After that, it goes to preselection and it depends on how it fits into the category strategy.
Some of our airlines change brochures every three months for example, so we are constantly in selection mode for that one.
A good boutique catalogue can have a huge impact
How hard is it to find niche products? What are the points you take into consideration when deciding what products to include?
We love niche products because these aren't found in our biggest competitors, namely the airport shops, and the team have a real good eye for finding them. Our team have really developed this especially in the Skincare / Beauty and Cosmetics range where we have introduced some niche products into travel retail. Also, we have to test the products as well. We spend time downtown shops like Sephora and Anthony, our crew engagement manager, is a big fan of QVC and will recommend some products.
How can a good boutique catalogue increase the potential for inflight shopping?
A good boutique catalogue can have a huge impact; the passengers these days don't take the catalogue out as much and therefore, you need something like Vibe, our Lifestyle Shopping Guide for Etihad Airways (You can read all about that, here!), which is leading the way.
What trends have you noticed recently in the inflight shopping market that you'd like to put into practice at Retail inMotion?
We have focused on developing the niche skincare market and this has really helped us. We also love to launch new products before anyone else and have exclusives. Electronics and travel essentials are also growing for us with a real focus on health in this area.
What's next for boutique inflight shopping? How can Retail inMotion revolutionize this industry?
Augmented reality and more interaction with technology is the next big step for us.
In a world dominated by personalization, how can boutique catalogues offer better experiences?
Many airline boutique catalogues are the same and offer the same products. We try to include all demographics and offer something different, so this will be our point of difference. Plus, we try to meet the needs of different generations - millennials and generation Z.