It's been over a year since we launched our #ADayInTheLife series, in which we ask RiM employees to tell us more about how they approach their work day, from managing their time, to work-life balance, to their hobbies.
Last month, we invited Laura Daniel, People & Talent Coordinator at Retail inMotion to tell us about her typical day and how Retail inMotion is building an innovative employee onboarding process. Today, we are interviewing a new employee: Ciarán O'Toole, who joined the company less than five months ago as Product Owner for iOS.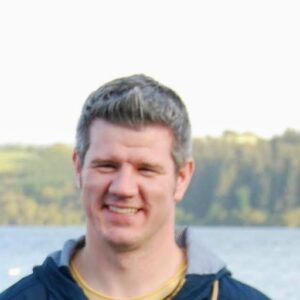 Name: Ciarán O'Toole
Position: Product Owner - iOS
Location: Dublin, Ireland but I have been working from home due to COVID-19
Years of Experience: Joined RiM 4.5 months ago
Describe your typical work day. What is a Product Owner?
A Product Owner's job is to be the voice of the client and other stakeholders within the development team they work with. The chief responsibility of the Product Owner is to ensure that the team they work with is working on the right things at the right time, so prioritisation of the work is key.
Some examples of the kind of roles a product owner undertakes are: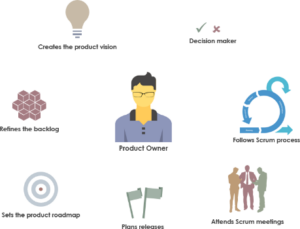 I work as part of a greater Product team that collaborates across all the functions to ensure clients' needs are being met and maximise the commercial successes of our products. 
As a new joiner, what are your impressions of RiM? 
I think it's an incredibly welcoming place. I was overwhelmed in my first week with how much of an effort people made to welcome someone joining in an entirely remote fashion. A lot of care and attention appeared to have been put into onboarding during a period like this, and while it is challenging, and most certainly unusual, it is the most seamless new joiner experience of my career thus far.
That is really saying something given the potential obstacles of onboarding remotely. My last role felt remote in a very literal sense, whereas, with RiM, it is more of an "Office at home" atmosphere. You can get a sense of the culture of the office even though I've never actually been inside the place.
What's fun about your job?
The main thing I do is try not to take myself too seriously while taking the job as seriously as possible. I'm fully aware of my own importance and try to remember that at every opportunity. I try to find the humour in everything.
I enjoy the idea of taking something that was once an idea in someone's head, teasing out the detail, and facilitating the cleverer people than me to make it real.
The language of product owners is interesting because we often talk about Journeys, Stories, Epics, etc. It's about telling the story of the idea, so it can be understood and built. Without getting too airy-fairy about it, it's a lot of fun creating that detail and then letting the engineers pick at it and question it until it's ready to go.
What's hard about what you do?
Saying 'No' is most certainly the hardest thing I do. The reality is, (and this is a good thing) there is more work than there is time, and my job means I have to say no (or more correctly, not yet) to people when requests come in.
The trick is to work out which work to do and when. This is the hard part but also part of the fun. The not-so-fun is delivering the news of when some stuff is planned for because sometimes it's disappointing news for those making requests.
What does Retail inMotion mean to you?
Retail in Motion has given me a new sense of purpose that had started to fade up to then. I think what's key for that is that I feel accountable to other people.
I want to get my stuff done, so I don't let other people down. If you want to go into the sporting psychology of it all, then you might call "esprit it de corps". It's a testament to the company that something like that can be fostered while working from home.